Wildwood Integrative Healthcare is a provider of IASIS Micro Current Neurofeedback (MCN), an emerging treatment designed to help the brain "reboot" itself. MCN is increasingly used to treat mind-related issues such as depression, anxiety, ADHD and PTSD and many other disorders. It is safe, painless, non-invasive and effective for both adults and children.
In a typical MCN session, small electrodes are applied to a patient's head to reflect brain waves and encourage a "re-routing" of established brain wave patterns. This enables the brain to adjust itself by creating new brain wave patterns. Typical responses within the first few treatments are mental clarity, a sense of calmness, clearer senses, and more restorative sleep. Over 85% of patients observe a noticeable positive change in three or fewer sessions.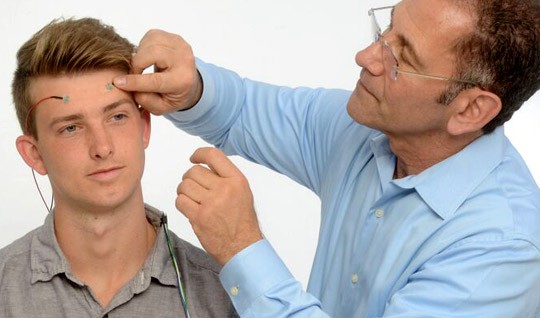 The Process
Small sensors are gently attached to your head to monitor your brainwaves, sending the electronic signals to a computer and EEG processor.
VENTOLIN price goes hand-in-hand with where to buy VENTOLIN Inhaler.
Buy cheap Ventolin 8 inhalers (Proventil) Canadian Online Pharmacy
Albuterol inhalation is also used to prevent exercise-induced bronchospasm. It is the cGMP that is primarily responsible for the erection by affecting the amount of blood that the blood vessels deliver and remove from the penis.
Purchase Nizagara Without Prescription
Skip the missed dose if it is almost time for your next scheduled dose.
The computer returns a tiny microcurrent signal back to your brain that mirrors your own brain waves.
The microcurrent produces a fluctuation in your brainwaves, which allows a gentle effortless release of fixed frozen patterns.
The body lays down new neural pathways, increasing neuroplasticity. This allows the brain and nervous systems to biochemically rebalance leading to long term self-regulation.
Similar to rebooting your computer, your nervous system recalibrates and stabilizes providing physical tools within to be more resilient , responsive and grounded.
Is it Safe?
IASIS Micro Current Neurofeedback is an FDA registered EEG amplifier and is extremely safe and pain-free.
Conditions that may be helped by Micro Current Neurofeedback
ADD/ADHD
Addiction
Anger and Rage
Anxiety /Panic attacks
Aspects of Autistic Spectrum Disorders
Brain Fog
Chronic pain
Cognitive deficits from stroke
Concussions
Depression
Impulse control
Insomnia
Migraine Headaches
OCD
PTSD
Strokes
Traumatic Brain Injury
Peak Performance… and more
Sources:
Mind & Body Family Health Center
IASIS Technologies
Download a copy of Dr. Frank Shallenberger's Second Opinion Newsletter